Creator: Pacthesis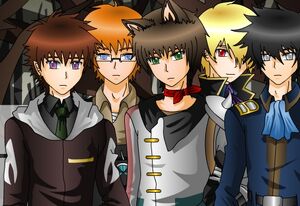 Languages: English
Type: GxB
Rating: Everyone 10+ Player default name is Rose.
The story begins when Rose narrates her childhood.
Rose is an orphan who meets a boy named Lewis. After talking with Lewis, she figures out that she actually belongs to a royal family. Rose and Lewis become close friends, because Lewis is Rose's personal servant.
Years later, the Lunar Kingdom, the kingdom Rose is from, gets under attack. Rose and Lewis escape.
Love Interests
Edit
*Lewis
 
*Daniel

*Ian 

*Ferris

*Joseph

Ad blocker interference detected!
Wikia is a free-to-use site that makes money from advertising. We have a modified experience for viewers using ad blockers

Wikia is not accessible if you've made further modifications. Remove the custom ad blocker rule(s) and the page will load as expected.